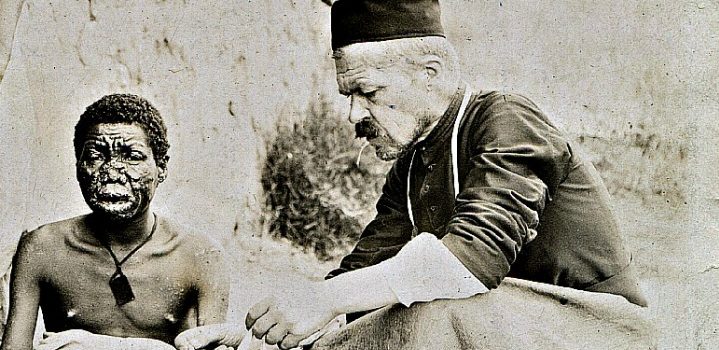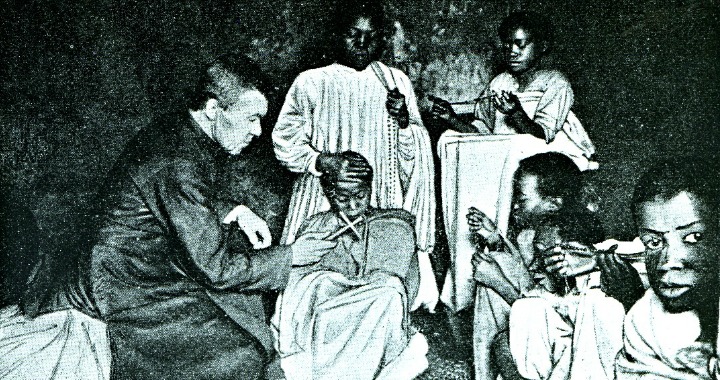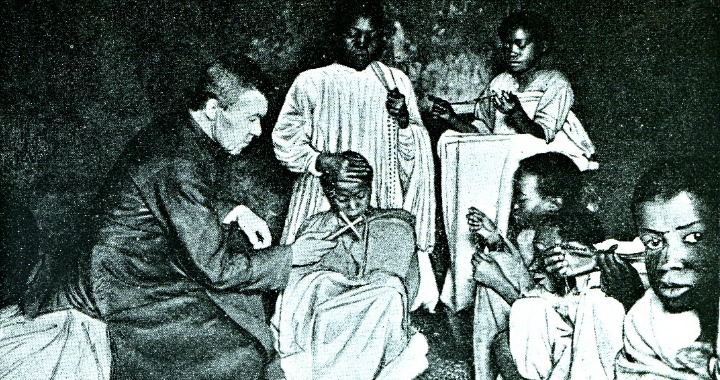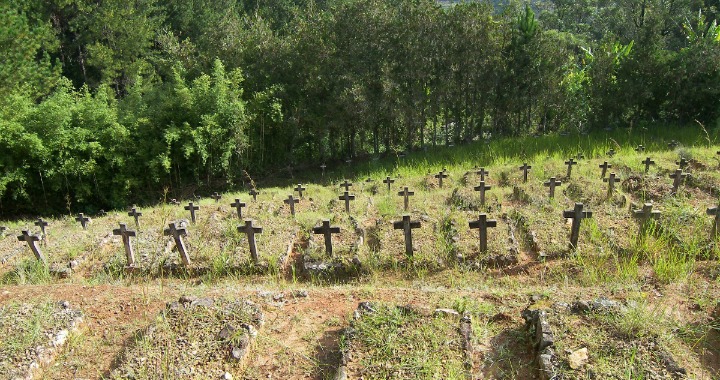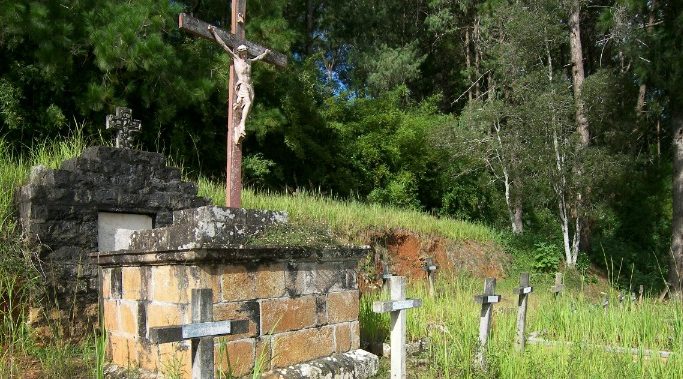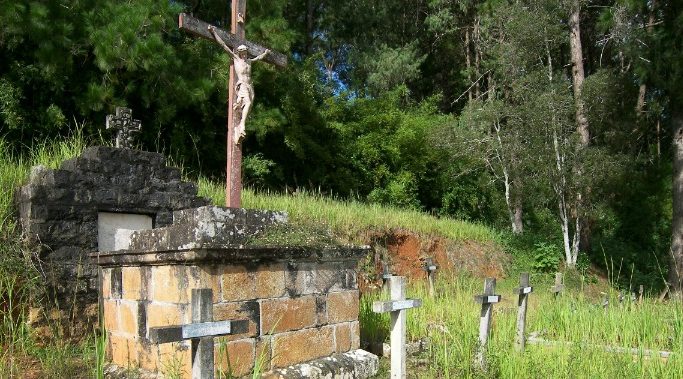 The last things and love for the dead in father Beyzym's life
Being a man of a deep and living faith, Father Beyzym was not afraid to think about death. He often discussed the last things in his letters, as he treated the issue seriously. He felt his years and the burden of his age. He knew that he would need to give an account of his life before the judgement of God. Therefore he thought about death and got ready for the eternity.
To view the life and death in the light of faith
About a year before his death Father Beyzym wrote to Father Czerminski that he was weakening, but he was able to work, even at Sakhalin, to toil there for the greater glory of God and die there. He considered himself a useless servant, but he trusted and together with the elderly Simeon was ready to pass away –nunc dimittis.
Father Beyzym always viewed his life and death in the light of faith. Everything around him revealed vanity, triviality and passing to him. "The man on the earth is only a traveller, it is not his homeland". The thought about death evoked a desire to do something and suffer for the glory of God in him.
He was indifferent of how and where he would die. "I do not care whether I die of leprosy or of other illness, better not to be condemned". His concern of being saved and not to get to Hell appeared in Father's letters many a time. It was the proof of his genuine fear of God and his humbleness. He was afraid of God, of his own human weakness and frailty, he distrusted himself. He heartily begged Our Lord Jesus so that after he had preached to others, he himself would not be disqualified for the prize (1 Corinthians 9:27)
His conscience was delicate and sensitive and he set himself very high standards. He was afraid of God's judgement, because "there are a lot of sins, but scarcely any merits". He asked the Blessed Mother to let him go to Purgatory, even for the long time, and then take him to Heaven, so, full of joy, he would be able to see Her. He was prepared for "ten Purgatories", better not to get to Hell. Hell was the horrendous reality for him, not only the theoretical dogma of faith. In his constant desire for the closeness of God, he knew what the loss of God could be for him.
Purgatory for Father Beyzym was, above all, the longing for God and Mary. Without any hesitation he asked for a hundred Purgatories, as Purgatory meant that "Hell is not for him". Such understanding of Purgatory filled him with joy. Purgatory for him was not only the veracity of Hell avoidance, but the impossibility of sinning. He felt happy, as he hated sinning. He was afraid of God's judgement for the fear of being there empty-handed – "but hands are empty". He asked for prayers, so he could "do something for Our Lord before death".
The wish for Heaven
Heaven for him was the place for a joyful encounter with God, Mary, St. Therese of Jesus, with the deceased Carmelites and lepers, those who were dear and close to him: catechists, Michael, Rafael…
There was a great wish for Heaven in Father Beyzym. He wanted to "shuttle off this land to be united with Our Lord Jesus and His Holy Mother. But his heart, like the heart of St. Paul (Philippians 1:21-26) was divided between two desires. "I have two desires at the same time. I want to work as long as I could for the good of my "black birds", but at the same time, I want to die quickly, to undergo Purgatory as quick as possible and to get to the Blessed Mother. Yet, first and foremost - fiat voluntas Dei".
His concern for his own salvation he joined with his desire for the salvation of other souls, the souls of those who were entrusted to him. "Intercede for me dear Mothers with the Holy Virgin so I could all the souls She entrusted to my care lead happily to Her throne and would not be condemned forever myself".
The life of Father Beyzym was simple and rich for the same time. It was full of the prayer and hard work; it stretched between Madagascar, Sakhalin, Poland and Heaven, which he missed and wanted to enter, but not by himself, yet with the whole multitude of souls redeemed by the Blood of Christ. With all his heart, in the spirit of the Constitutions of the Society of Jesus (number 3) he wanted to help them on their way to Heaven.
Compassion for the souls in Purgatory
In the spirit of the living faith Bather Beyzym wholeheartedly accepted the dogma of Purgatory and remembered about the dead. He wished Purgatory for himself, because it gave him confidence that "Hell was not for him" and comforted him in his longing to see God and Mary in Heaven. His love for the closest ones reached beyond the grave. His memories about them were amiable and kind. He prayed for them and celebrated the Eucharistic Sacrifice. He wrote to Mather Magdalena from the Carmel in Lobzow that he had a special devotion and compassion for the souls in Purgatory, who were not remembered and prayed for on the earth. He asked for the prayers for such souls and earnestly hoped that Our Holy Mother helped the souls in Purgatory.
The list of celebrated Masses was found in Father's papers after his death. It showed that Father always remembered about the deceased Fathers and Frères from his Galician and Polish Province.
He mentioned that in his letters to Father Czerminski. The significant request was found there as well. He asked his confreres for two Masses to be served after his death: one for him and the other for the souls in Purgatory, for those, who nullibi auxilium habent, i.e. were having no help.
He was convinced that our dead intercede for us. When his teacher and later intimate friend Father Marian Morawski died, Father Beyzym in his letter to Father Czerminski wrote that he hoped that the late Father Marian "interceded for us with Our Lord Jesus". He frequently assured Father Czerminski that celebrating the Mass he always remembered his and Father's late parents. He also asked about the names of Father Czerminski's late parents.
The closeness to the beloved ones who passed away, as Our Lord called them, the unbreakable bond of love with them in God to who "all men come" (Ps 65:2), the hope of meeting them in Heaven, gave Father Beyzym the feeling of community and protection against the solitude. It was one of the sources of his spiritual strength.
Fr Mieczyslaw Bednarz SJ