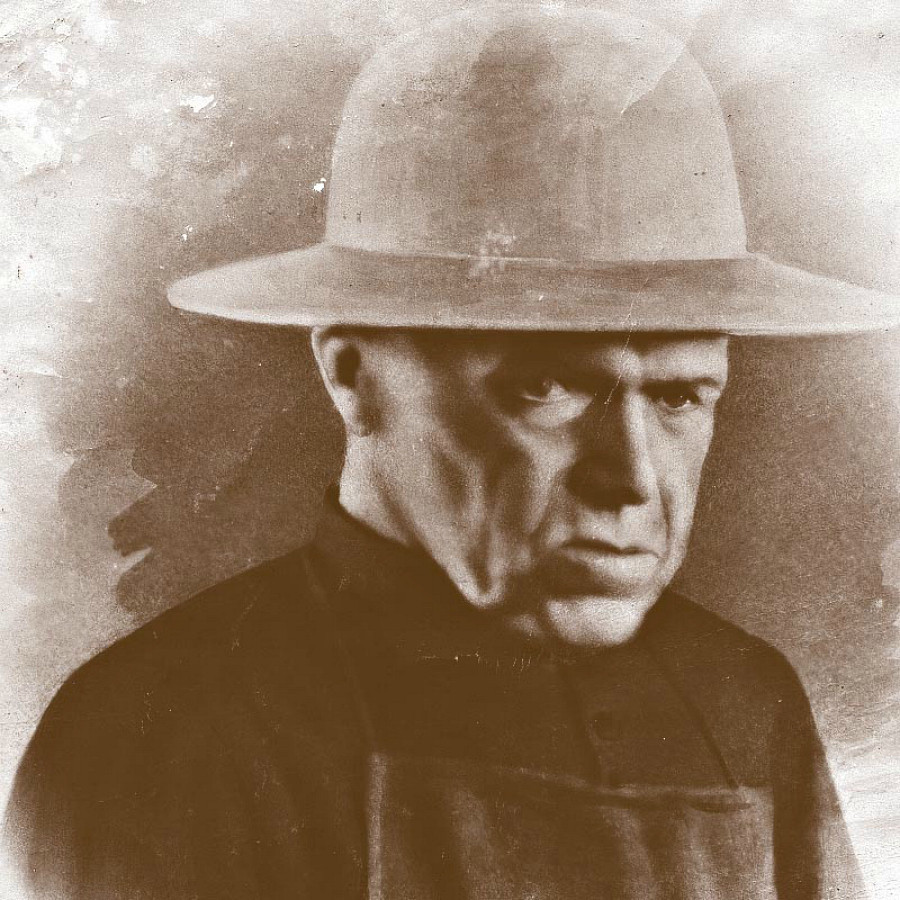 WHO WAS FATHER JAN BEYZYM?
Jan was born on May 15, 1850, in Beyzymy Wielkie in Wolyń as the oldest child in the family of Counts Jan and Olga Beyzym. Jan, till he was thirteen, and his siblings were educated at home at the mansion house of Onatskovtsy. When his father was sentenced to death (in absentia) for taking part in the January, 1863, Uprising and their mansion was devastated and burnt by Cossacks, the Beyzyms had to escape. They moved to Kiev where young Jan was helping his mother to support the family by giving private lessons. A year later he could resume his education at lower high school which he completed in 1871. On December 10, 1872, Jan joined the Jesuits. During the two years of novitiate he studied Humanities. Then he went through Philosophy and Theology. On July 26, 1881 Jan was ordained priest by Bishop Albin Dunajewski; then was sent to Tarnopol Jesuit College to work as educator for... read more
OCCASIONAL MEDALLION
The medallion to commemorate the 100th anniversary of opening the hospital for lepers in Marana in Madagascar (celebrated on August 16, 2011), built by Blessed Fr. Jan Beyzym SI, and to commemorate the 100th anniversary of his death. Obverse and reverse of the medal.
Medallion with 60 mm diameter was designed by Tomasz Bielecki who was born in Subcarpathian Province in Poland and who graduated from the Jan Matejko Academy of Fine Arts in Cracow. It was struck in brass, patina treated, silvered and gilded.
Obverse of the medallion shows Blessed John Beyzym with two lepers and the inscription 'Bl. John Beyzym 1850-1912. IN THE 100th DEATH ANNIVERSARY'.
Reverse of the medallion shows Blessed John Beyzym who is taking the leprous traveler next to ravenala – traveler's tree (rainwater stored in the pocket at the base of the leaves of this tree can quench traveler's thirst). In the background you can see the newly erected hospital buildings in Marana in Madagascar. Inscription in Malagasy and Polish: NY FOKO MIJANONA AMINAREO - MY HEART REMAINS WITH YOU (the last words spoken by Blessed John Beyzym, shortly before his death) and MADAGASCAR, MARANA 1911 - 2011.
Contact
e-mail: procmisspme@gmail.com
        Tel.: +48 12 62 93 201 (202)

Address
REFERAT MISYJNY
PROWINCJI POLSKI POŁUDNIOWEJ
TOWARZYSTWA JEZUSOWEGO
ul. Kopernika 26
31-501 KRAKÓW